Water Heater Installation Houston
Carey Plumbing can help you with all your water heater repair and installation requirements.
Quality Water Heater Repair Houston
Carey Plumbing is proud to be the go-to business for all things connected to water heaters in Houston and the surrounding areas. From repairs to full installations and replacements, we have the experience to deliver the best service to our customers. Our professional plumbers are happy to assist with your water heater installation. We promise to give you the best service possible and to never overcharge you for anything you don't need.
It's vital to have not just someone you can trust, but also a qualified plumber on hand to help you with these problems. Be proactive and have our phone number on speed dial so you're never caught off guard.
Most individuals are taken aback by plumbing issues, which can result in unexpected costs and anxiety. Carey Plumbing is 24-hour plumber Houston locals can trust for high-quality services at a fair price, so you can rest easy knowing your home or business will be back up and running in no time.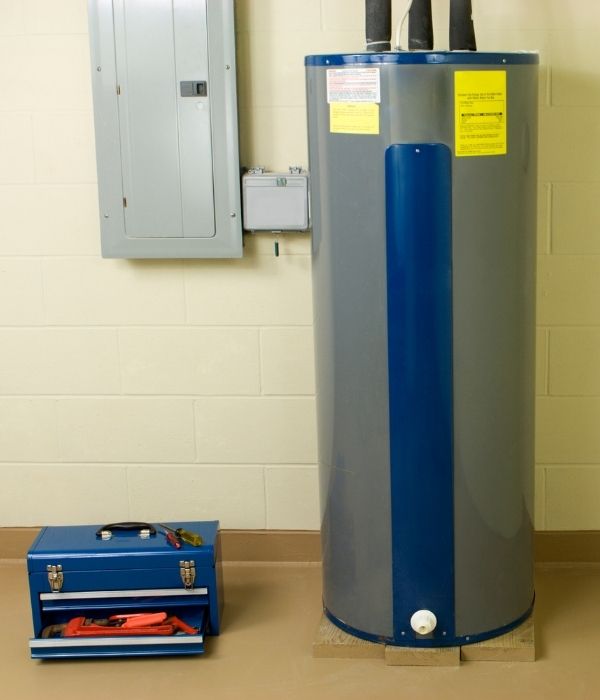 Trusted Water Heater Repair Houston Tx
It's only a phone call away to get a reputable water heater repair service in Houston. If you're not sure whether you need a repair or just regular water heater maintenance, we'll happily inspect the situation and give you an honest appraisal of your concerns. Give us a call if you're experiencing difficulties getting your water to heat up properly in your home. There might be anything as simple as a valve being turned off by accident, or it could be an issue with the heating element, among other things.
It would be hard for us to offer you with accurate information over the phone without first seeing you. However, we provide upfront pricing so that once we come, we can present you with an actual price quote that will not surprise you at the end of the repair. We want to keep our great reputation in the Houston plumbing community, and we want you to call us for any future plumbing repairs, installations, or maintenance.
To uphold our promise of providing prompt and efficient service, our emergency plumbers are accessible 24 hours a day, 7 days a week. Give Carey Plumbing a call right now to speak with one of our friendly staff members about getting your hot water back!
As a local plumber that is familiar with the rush and bustle of the Houston metro area, we have put protocols in place to ensure that we can get to our customers in a timely and efficient manner.
You may be confident that with our upfront pricing, you will never be shocked by unexpected expenses once our job is finished. In the Houston communities, we take pride in our level of honesty and trust, and we care just as much about keeping your home in order as you do. We understand that dealing with plumbing issues may be a substantial financial burden for most people, and we're here to assist.
A Houston Water Heater Replacement Company
Is your water heater inefficient and old? If your heater is more than a decade old, leaking, discolored, making weird noises, in constant need of repair, or your water isn't heating sufficiently, you've come to the right place.
Give us a call so we can hear your questions and concerns. One of our repair technicians may be able to answer them over the phone, or if needed, we can come out to access the problem and give you a free estimate right then and there. 
No one wants to suffer with a water heater issue, especially when it usually means you wont be able to complete some of life's every day routines such as showering, or doing the dishes!
Our expert plumbers are anxiously awaiting your call and the chance to earn your business. Do you have any doubts about whether you require a specific service? We like responding to queries! Contact Carey Plumbing right away, and we'll gladly guide you through your specific problem to see whether we can assist.
Tankless Water Heater Repair Houston
When it comes to tankless water heaters, there are some common things that can go wrong causing your system to go out or function at a lessor quality. Gas tankless water heaters can have issues with their burners being clogged which can results in hot spots that cause problems with the heat exchanger.
If you have an electric tankless water heater and have concerns with it, its likely that your heating element has burnt out and needs replacing. Either way, Carey Plumbing has a solution for you. These systems are long lived and its likely that you have a small repair needed that can be handled quickly with a qualified Plumber.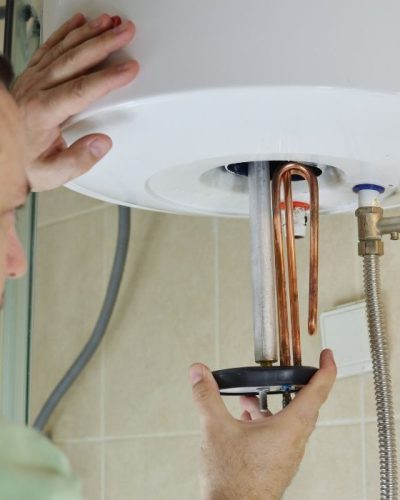 Other Services Offered for Houston
We take pride in our level of customer care and will never try to upsell you on items or services you don't require. Finding a dependable Houston plumber shouldn't be difficult; let us assist you in finding solutions you can trust. Carey Plumbing is trusted by home and business owners for 24-hour emergency service and fair, affordable pricing. Military and first responder discounts are proudly offered to those in need. Years of experience and confidence in the quality of our work are backed up by our seasoned specialists. We want you to be able to rely on us for all of your plumbing requirements, whether residential and business.
We Are the Best Choice for All Your Plumbing Needs
Carey Plumbing is a family owned and operated company. Offering discounts to Active Military & Veterans, First Responders, Doctors & Nurses, Teachers, and Social Workers. 24/7 Emergency Plumbing services are always available to our wonderful customers. We proudly serve the residents of Houston and surrounding areas.