A Quality Houston Emergency Plumber
24 HOUR PLUMBER HOUSTON CAN COUNT ON
We take pride in our level of customer service and promise to never over-sell you on products or services you don't need. Locating a trustworthy Houston plumber shouldn't be a daunting task, let us help bring solutions you can count on. Home and business owners depend on Carey Plumbing for 24/7 emergency services and honest affordable pricing. Proudly offering discounts to military and first responders in need. Our experienced professionals have years of experience backing us up and are confident in the quality of our work. We want you to depend on us for all of your residential and commercial plumbing needs.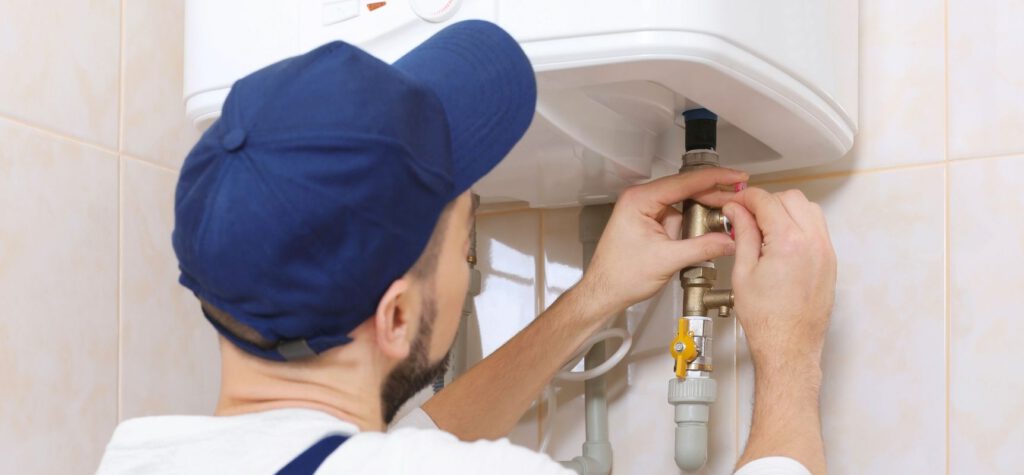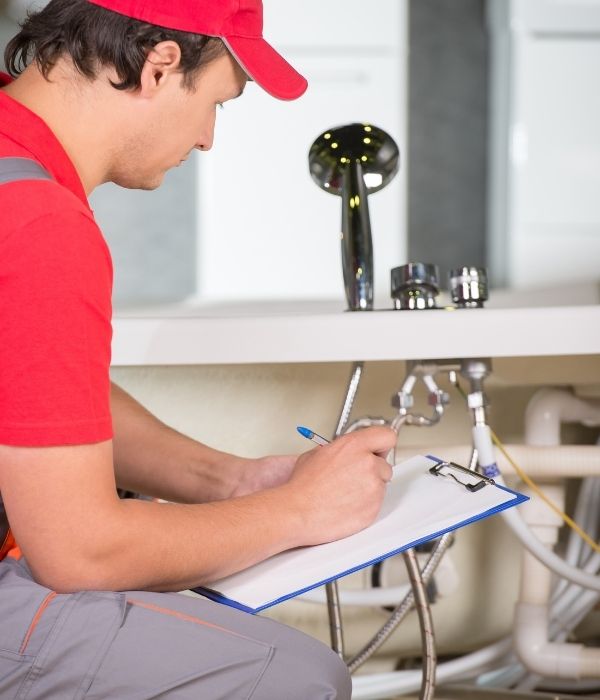 Services Offered By Your Trusted Houston Plumber
As a master plumber Houston has used for years for quality customer service, we want to be there as your go-to. If you've received services from other companies who didn't hold up their end of the bargain, we are here to ensure you that not all companies operate the same. It is our standard of practice to please our customers and provide them with fast and reliable services. 
You should never have to worry about how long it will take a licensed plumber to get you on their schedule, especially when it comes to emergency plumbing services. After all, you didn't exactly plan for your toilet to explode, so why should we expect you to wait on us?
Take the stress out of searching for a plumber in Houston TX by getting with our friendly staff today. From repairs and maintenance to large installations and repairs our team has you covered. Take a look at our reviews to see for yourself! Whether you have a leak, clogged toilet, or sink… Carey Plumbing can help you with all your plumbing needs.  We can also test your plumbing systems for their annual/regular servicing.
. 
The emergency plumber houston needs
Plumbing problems often come as a shock to most homeowners, leaving you with unexpected costs and concerns. Carey plumbing is a 24 hour plumber Houston residents can count on for quality services at a competitive rate so that you can rest assured you'll have your home or business back in order in no time. 
We understand the stress involved when it comes to dealing with these types of emergencies, and our upfront pricing model is designed to cater to our customer's specific needs. 
Having not only someone you can trust, but having a reliable licensed plumber available to help you deal with these troubles is vital. Be proactive and have us on speed dial so you're always prepared for those unwanted emergencies.
Leak Detection Houston fully relys on
Prevent clogs and improve the operation of your sewer line with our drain cleaning services.  Call today to schedule your appt. We replace broken and damaged pipes, whether you require a pipe replacement or a whole home repipe. We use Uponor PEX pipes and fittings which offer greater resilience in freezing conditions.
Our leak detection Houston specialists are trained to uncover hidden issues that prevent you from further damage. Your home is likely your best asset, and we are here to help you maintain its integrity. From Drainage inspections to sewer line cleaning and repairs we've got you covered.
 If you're having trouble locating a drain clog, have us out for an inspection. We will locate the problem, and thoroughly walk you through the steps needed to fix it. We also install plumbing appliances and fixtures Including faucets & sinks, toilets, showerheads, hose bibs, washing machines, dishwashers, garbage disposal, etc…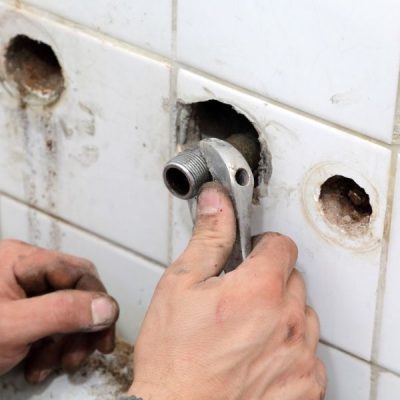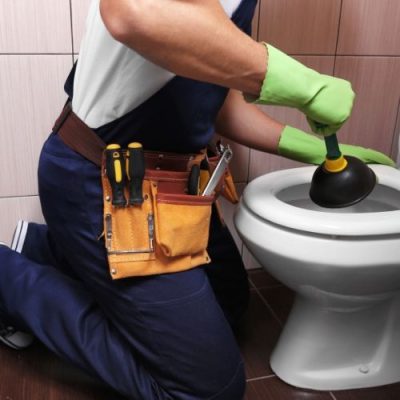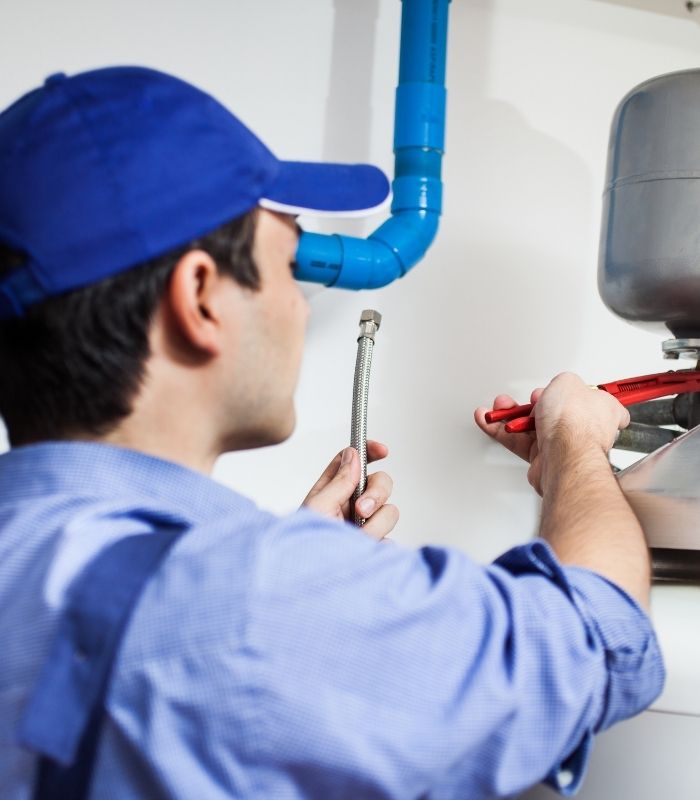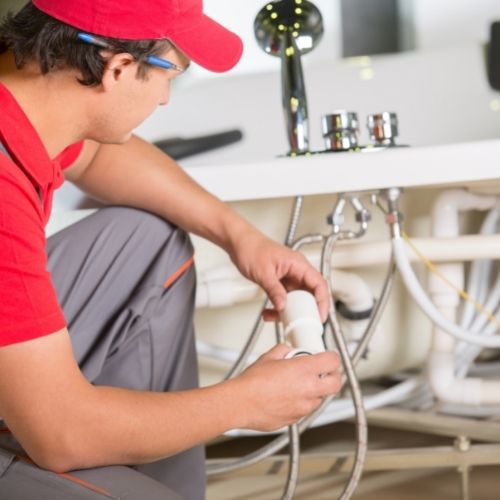 Do you have a garbage disposal in your home? Let's talk trash! There are many food items that shouldn't be put down in your garbage disposal. We receive a lot of calls that could have been prevented with the proper knowledge on the dos and dont's of what you can put down that convenient sink hole, and what should never be put into your garbage disposal. 
Here is a list of food waste that should NEVER be put down your disposal drain. Bones, which will likely stay stuck in the blades. Celery, which can get tangled up. Coffee grounds – these little guys are deceptive. Eggshells, fruit pits, grease, pasta, and potato peels should also never be put down there. Use your home's trash can instead and spare yourself the impending cost associated with these mistakes.
If you're wondering about other ways you can ruin your home's plumbing by accident, keep reading! Using too much drain cleaner can be seriously harmful depending on what type of pipes you have. It can come in handy and be useful at preventing clogs before they happen (in moderation), but we advise you not to use a drain cleaner to clear out existing clogs or major plumbing issues, especially in excess. 
Hanging pictures near plumbing can pose a risk as well! Be careful not to drive screws or nails into your plumbing when deciding where to hang your decorations. Or you'll be in for a not-so-sweet surprise. Be careful what you flush down your toilet, and teach your kids the importance of not putting items like baby wipes, feminine products, Q-Tips, paper towels, etc down the toilet drain. 
Pouring grease down drains should also be avoided at all costs. It can quickly build up and cause a clog that could have easily been avoided. If you have questions or concerns about what can be put into your home's plumbing system, give us a call.
The Master Plumber Houston Trusts For Quality
A knowledgeable and professional emergency plumber Houston and surrounding residents can trust are just a phone call away. Our friendly staff members are available day and night for all of your plumbing needs. Don't forget to mention if you are a military service member, veteran, or first responder. We appreciate you all and are happy to give back in thanks to your generous service!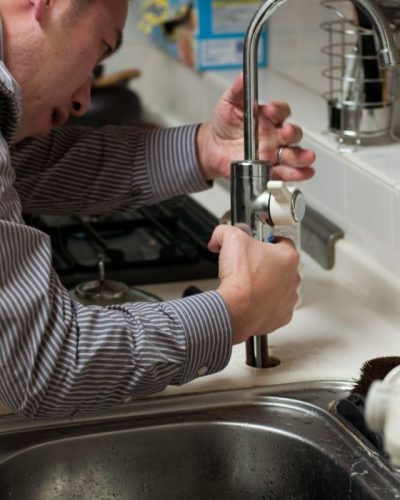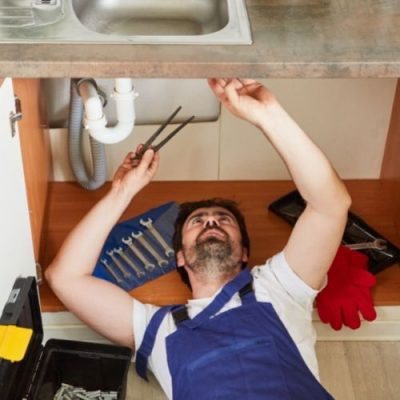 We Provide Cost-Effective Services
What is a plumbing emergency? Glad you asked! Carey Plumbing wants to make sure you are educated on what classifies as an emergency, so you're prepared for the unexpected! An overflowing toilet is a common occurrence that can throw you into a panic. Your bathroom is the most used space in your home, and with that comes fixtures that must work hard to keep up with the demand. 
We recommend that you have a clogged toilet looked at promptly so we can uncover any underlying issues. Stop using all plumbing in your home so that we can properly identify what's causing the backup. A clogged sink drain is the 2nd most common call we receive. It can be easy to jump to using chemicals when it comes to unclogging a drain, but we encourage you not to do this, as it can damage your drain piping and create additional issues. 
Burst pipes are another common problem, this happens when water pressure builds up with a significant increase within a weak joint of the pipe. Depending on the severity of the case, a burst pipe can lead to severe water damage in your home or business. 
Sewer backups can also happen when your pipes get clogged from household items such as toilet paper, hair, and even grease! If you hear any strange noises coming from your drains as well as bad odors or multiple drain clogs, you may have a sewer backup and should have it evaluated quickly. 
There are other common plumbing emergencies, and if you're unsure of whether or not you are in the midst of one of these, give us a call! We can help!
Are you in need of water heater repair Houston? Carey plumbing will never try to upsell you on services or repairs that you don't need. With fast and reliable services and upfront pricing, we can get your water heater repaired promptly without overpaying. We will be honest with you from the start to ensure you are getting the best customer care possible. Never tricking you into unnecessary charges. 
There are a number of reasons why your system may not be working properly. It can be as simple as a blown fuse or tripped circuit breaker – water leak – or it can be a much deeper problem such as corroding of the tank which can create microscopic cracks and fractures that can affect the overall performance and integrity. 
There are other common issues we see on a daily basis when it comes to water heaters, and the first step to recovering these concerns will be an inspection and evaluation of the system. This is the only way we can give you the proper guidance on moving towards a repair. If you happen to need water heater installation and a repair isn't possible, we WILL be upfront from the start.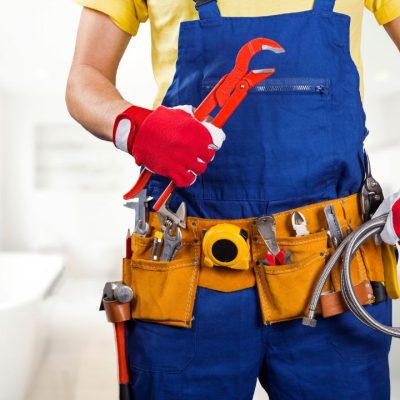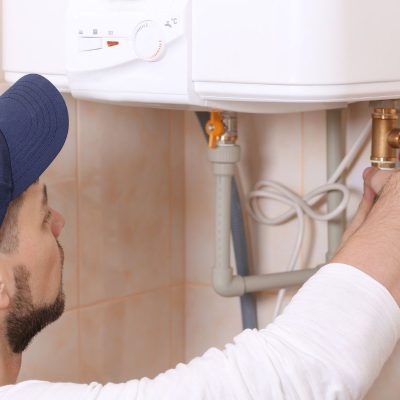 We Are the Best Choice for All Your Plumbing Needs
We use Bradford White for all replacements. Along with the manufacturer's 6yr warranty, Carey Plumbing will also match them with our 6yr labor warranty with yearly scheduled maintenance. 
If you want a space-saving, energy-efficient alternative. We recommend Navien Tankless.